Free GUIDE: which Church position Fits your personality type?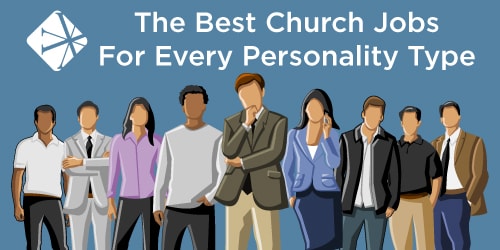 The Myers-Briggs Type Indicator (MBTI) has long been a great tool to help people understand who they are and how they operate. For some people, it has even been a source of clarity on which career paths or types of positions could work best.
We have put together a fun guide to show some church staffing patterns that we have seen based on MBTI personality types. While there is no right or wrong personality for each church staffing position, we have seen a few trends in our research. Take a look and see where you might fit!
If you aren't sure what your MBTI personality type is, find out for free here.
This guide includes:
Strengths of each MBTI type
Descriptions of each personality type
What church position might fit each MBTI best
...and more!