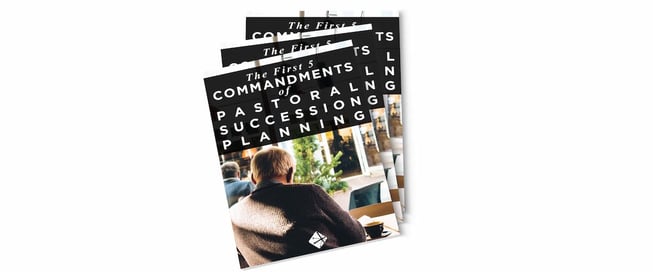 The truth is, every pastor is an interim pastor. There will come a day when you are no longer the pastor of your church.
Are you prepared?
Everyone wants to talk about succession planning until it's his or her own. Too many pastors push away ideas of succession planning, because they think it is an unrealistic and overwhelming task.
Help is on the way. William Vanderbloemen & Warren Bird have created a guide to effective succession planning in their book Next: Pastoral Succession That Works.
In this free resource, William and Warren provide five of the ten practical steps you can take to start planning your succession today.
This download includes:
A checklist that will serve church leaders well as they navigate seasons of transition
5 key steps to plan your pastoral succession
....and more!