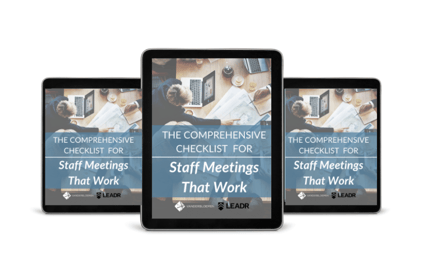 If you've ever wondered if your meetings could be more effective, they can.
Many pastors and church staff leaders consistently tell us how boring and ineffective their meetings are.
Download this checklist to start leading staff meetings that work. Start applying the best practices of effective and efficient staff and 1:1 meetings.
You will learn:
How to organize the meeting agenda,
How to know who should be in the meeting,
The best timing of meetings that work,
100 questions that take your meetings to the next level,
...and more!