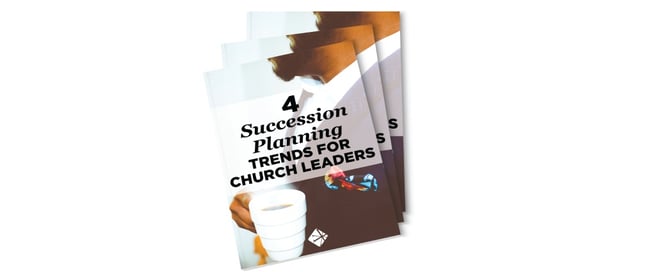 The most expensive hire you can ever make is hiring the wrong person.
Taken one step further, the most expensive bad hire that a church can ever make is a bad hire of a new Senior Pastor. Unfortunately, there are too many stories of bad transitions, inefficient Senior Pastor searches, or poorly planned pastoral successions.
So what are smart, growing churches doing to ensure a good Senior Pastor search and a well-planned transition? What steps should churches be taking to ensure that their eventual leadership transition goes smoothly and to mitigate the chances of problems?
This article includes:
4 trends in effective pastor succession planning
Questions for church leaders to ask as they plan ahead for eventual leadership transitions
Additional resources to help you put succession plans in place
....and more!