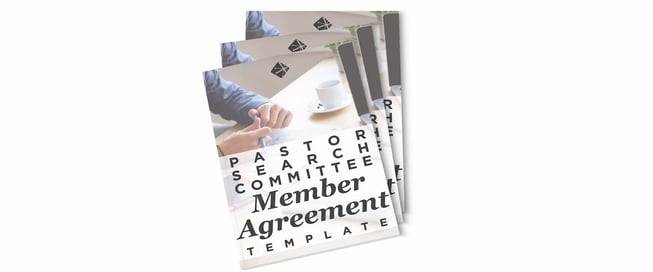 Electing members to your Pastor Search Committee is an extremely important decision for any church. Your Pastor Search Committee will shape the future of your church and its Kingdom-impact as they seek the next pastor God is calling to lead your congregation.
Because serving on a Pastor Search Committee is such a significant contribution to the future of your church, it's necessary that the members be completely dedicated to their role on the committee.
Many Pastor Search Committees require their members to sign an agreement or a "covenant" that fleshes out the specifics of their commitment. But it can be difficult to discern everything that should be included in such an agreement.
Here is a free template for your pastor search committee memeber agreement.
This article includes:
Detailed template to use for each member of your pastor search committee
Resources that will aid your pastor search committee
....and more!