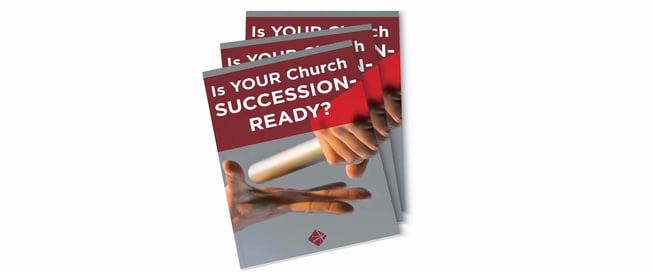 Pastoral succession has been a taboo topic for far too long, but the truth is that every pastor is an interim pastor.
Whether you're ready or not, succession is going to happen. Are you ready?
We partnered with Leadership Network this summer to create Succession Readiness: Surveying the Landscape of Large Church Pastors.
OF CHURCHES SURVEYED, 44% ARE "POOR" OR "FAIR" AT THEIR SUCCESSION READINESS.
Pastors must eliminate the thinking that succession should be equated to retirement planning. Every pastor, regardless of age or tenure, should start thinking about succession now, before it's too late.
Download this infographic detailing the ways pastors can begin to ready themselves for their succession process.
This infographic includes:
Helpful statistics that detail the need for a succession plan
Resources for pastors looking to start the planning process
....and more!