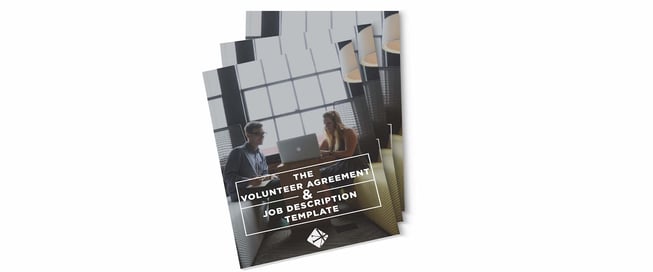 Volunteers are the lifeblood of your church.
Building and retaining a volunteer team is one of the core challenges every church leader faces.
In a recent survey we conducted of over 800 church leaders, 89% of them said they need MORE volunteers when asked about their satisfaction of their current volunteer team. Additionally, nearly half of the church leaders have NOT had an event to celebrate their volunteers within the last year.
These statistics are signs of a poor church volunteer culture. The first step in turning that culture around is to be intentional about inviting volunteers to serve and setting clear expectations up front.
The first step to setting clear expectations is to have a job description and agreement form for every volunteer at your church.
In this free template download, you'll receive:
The 5 elements of an effective volunteer job description
A job description template you can customize for your church's volunteers
A volunteer agreement form to set expectations with volunteers to minimize conflict and confusion
Take the first step to building a great volunteer culture with this volunteer job description and agreement form.