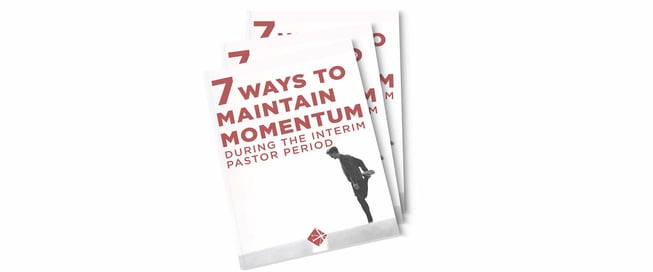 One of the most significant seasons of waiting a church can experience is the Interim Pastor period, when a church is between Pastors. During this time, the church body may feel shepherd-less, and the church staff may feel directionless. There are a lot of unknowns, and the anxiety level is high.
The truth is that most churches stagnate as they wait for their next leader.
But it doesn't have to be that way. Whether you have an Interim Pastor serving your church or your Associate Pastors and other staff members are leading during the interim period, this season of waiting can actually be quite a fruitful one for your church.
Here is a free download of the 7 ways to maintain momentum during your Interim Pastor period.
This article includes:
7 tangible steps to take during the interim pastor period
Specific resources accompanying each action step
Encouragements for church leaders
....and more!