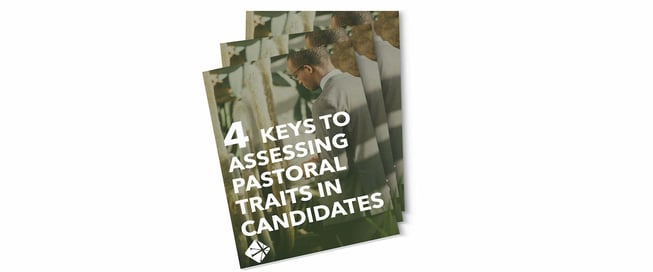 As we walk alongside churches in their Senior Pastor searches, we've been asked time and time again for tools that can help churches assess Senior Pastor candidates. Personality tests, experience, and preaching samples should all be considered when assessing a potential Lead Pastor.
But how do you dive deeper than outward-facing personality qualities to determine the non-tangible pastoral qualities that need to be present?
Here is an download that details the 4 keys in assessing pastoral traits in candidates for your senior pastor search.
This article includes:
4 essential character traits to look for in your pastor search interviews
Tangible qualifications for a senior pastor role
Questions to ask yourself as you navigate the hiring process
....and more!