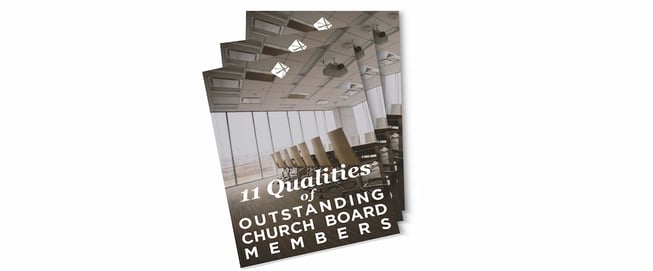 When I was a young pastor, I thought the number one quality to look for when recruiting church board members was competency. I looked high and low for the biggest leaders, the CEO's of the largest companies, and people with the most letters after their name.
I was wrong.
While those qualities are significant, it doesn't necessarily mean those people will make for the best board members.
Download this white paper for the 11 qualities of truly outstanding church board members.
This article includes:
11 qualities to look for in church board members
Resources for churches to use in the pastoral succession process
Tips on conducting your compensation analysis
....and more!