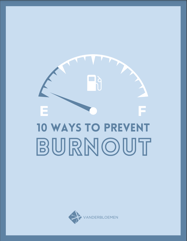 Ministry is a 24/7 occupation and can be emotionally and physically taxing. The pace of life, the demands of counseling and public speaking, the strain of leadership, and spiritual warfare can drain your resources. Burnout is rarely discussed because we often feel that we must have it all together and put on a happy face. No one wants to admit they are feeling weary from the everyday challenges of ministry.
If you're reading this and you're currently battling ministry burnout, you are not alone. Be encouraged and know that it is completely normal and just a season.
Here are 10 ways to prevent burnout in ministry and pursue living well in ministry.
This article includes:
10 steps that will battle burnout in ministry
Encouragements for busy church leaders
....and more!