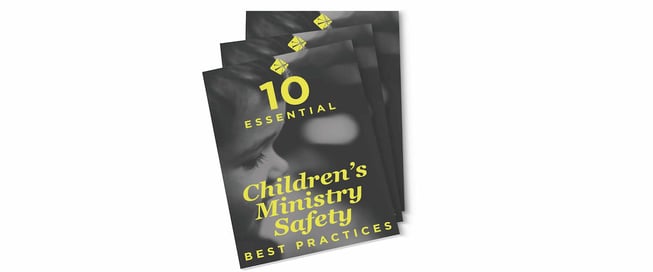 Your church attendees feel comfortable leaving their children in the hands of your Children's Ministry staff and volunteers, and why wouldn't they? Church is supposed to be a safe place, right?
Ideally, yes. But even in environments filled with people you love and trust, the feeling of familiarity can make you overlook the possibility of unwanted accidents and incidents that could potentially harm the children entrusted to you in your Kids Ministry.
Whether you're the Senior Pastor of a church, a Children's Ministry Director, a KidMin Volunteer, or a parent of young children, your church's track record of keeping kids safe needs to be squeaky-clean. In order to do everything in your power to prevent the possibility of accidents and mishaps, it's necessary to research and implement the best practices of Children's Ministry safety and preparedness.
Download this article of the 10 essential children's ministry safety best practices.
This article includes:
10 tangible ways for your children's ministry to maximize safety
Products and resource suggestions for your church to consider
Action steps to take in case of an emergency
....and more!