Free Guide: How To Establish Your Church Staff's Core Values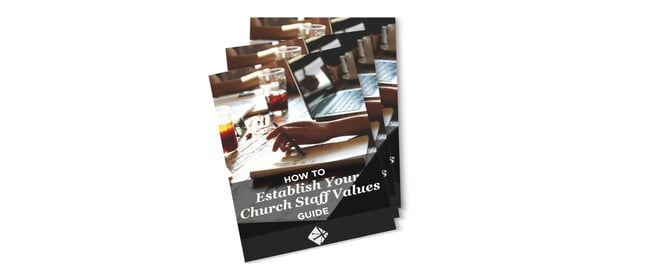 Naming and emphasizing staff values is gaining more and more popularity in the corporate arena. Especially with millennials flooding the workforce seeking jobs with a cause, smart organizations are establishing their team values, making them public, and seeing awesome results.
Why are staff values so important, and why should church staffs have them as well?
Having established and enforced core values makes the difference between a good team and an exceptional team.
This practical guide includes:
Why your church staff needs core values
How core values affect your team culture and church staffing
Step-by-step instructions for how to establish your staff's core values
A list of ideas on how to reinforce your team values
....and more!